What is green coffee and how do I prepare it?
Green coffee is a type of coffee whose beans have not been roasted. In their natural state, coffee beans inside the coffee tree's red fruits are green: through roasting, they develop the blackish-brown tint we're used to seeing. Brûlerie des Monts' selection of green coffee beans is perfect for those who are interested in roasting their coffee themselves. There are a few effective homemade ways to roast coffee: in the oven, on the stove, using a specific machine and others. Let your inner roaster shine!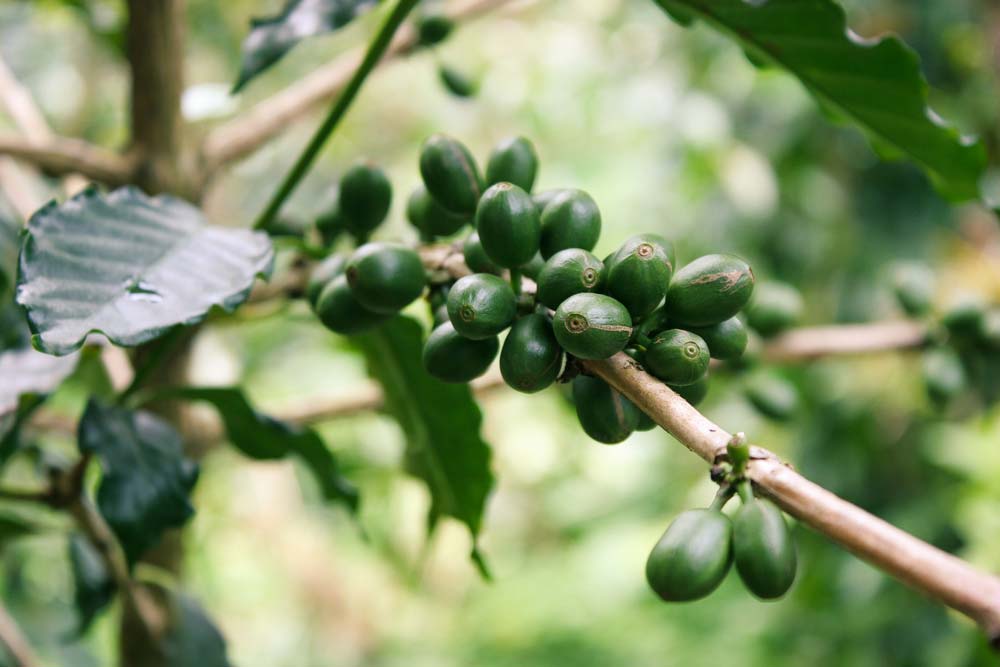 Benefits of Green Coffee
People that buy green coffee are not just budding roasters. Some people actually like having their green coffee as is. One of the benefits that come with not roasting coffee is the facilitation of weight loss, for instance. Because they didn't go through the process of roasting, green coffee beans have a higher caffeine and antioxidant content, which stimulates the metabolism and accelerates the elimination of fat.
Find Your Green Coffee Online
Whether you want to give home roasting a try or if you just want to put the virtues of green coffee to the test, Brûlerie des Monts gives you the opportunity to buy green coffee online. Feel free to browse our online selection of green coffee from around the world and contact us for more information!
Exceptional Coffee (Micro Lots)