Savour your favourite coffee in the comfort of your home!
Until March 31st,
20% off on online orders
Promo code: Ensemble2020
VISIT OUR ONLINE BOUTIQUE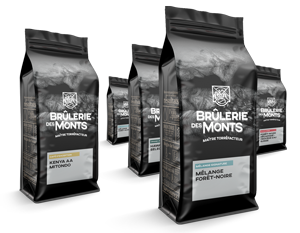 Superior
Quality Coffee
Discover our exceptional coffee (micro lots), single origin coffee, fairly traded coffee (rfa), decaffeinated coffee, Signature blends, samplers & more!
Buy our Coffee Online
We want to celebrate you!

20% off on all our products
promo code: BDMvouscelebre
Our way of saying thank you for your loyalty!
See our products