What could be more comforting than opening a brand new bag of beans! Maybe the first sip of a quality coffee? When it comes to freshness, there are a few things to consider if you want to make the most of your coffee beans.
You own a good coffee machine, you fill it with quality water and you make sure to clean your equipment regularly? You're off to a good start! Here are some tips and words of advice to make the most of your coffee beans.
1. Choose quality beans
Since the quality of coffee beans varies according to climate conditions (rain, sunshine and temperature), the origin of the grains and their classification must be taken into consideration when purchasing. Arabica beans coming from Africa, South America and certain Middle Eastern countries are reputed for their superior quality, especially when harvested at higher altitudes.
Another mark of quality to take into account is the appearance of the beans. Avoid choosing broken beans: the more the beans are oval in shape and of uniform color, the more likely they will be of quality. Also, avoid oily coffees which generally indicate overly long storage of the beans. Thus, the taste could be altered, or even rancid.
To make sure, look for the "Artisan Roasted" label for a guarantee of quality beans.
Discover single origin coffees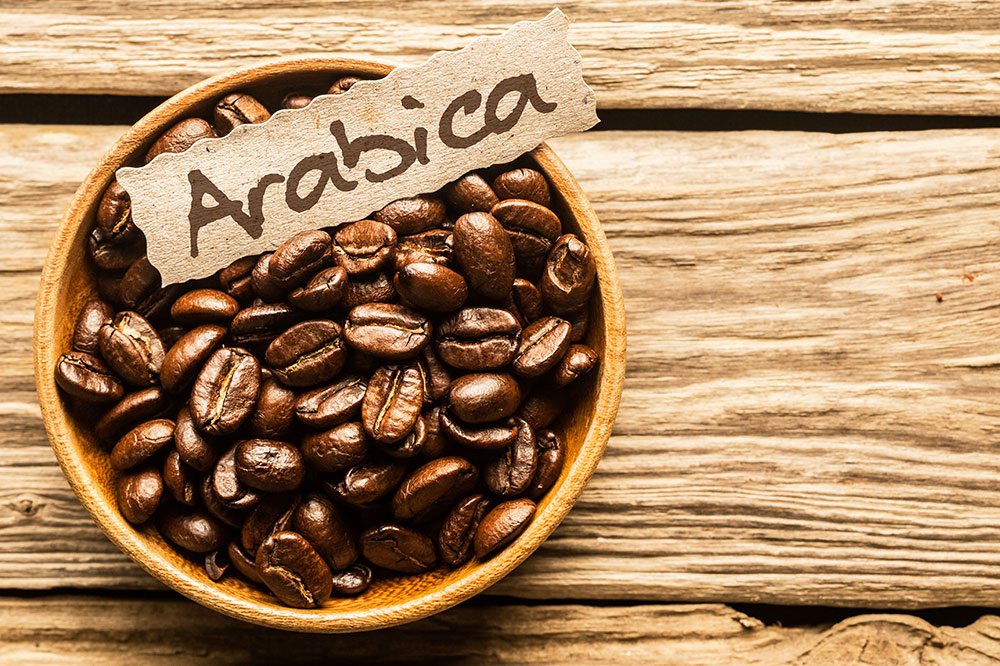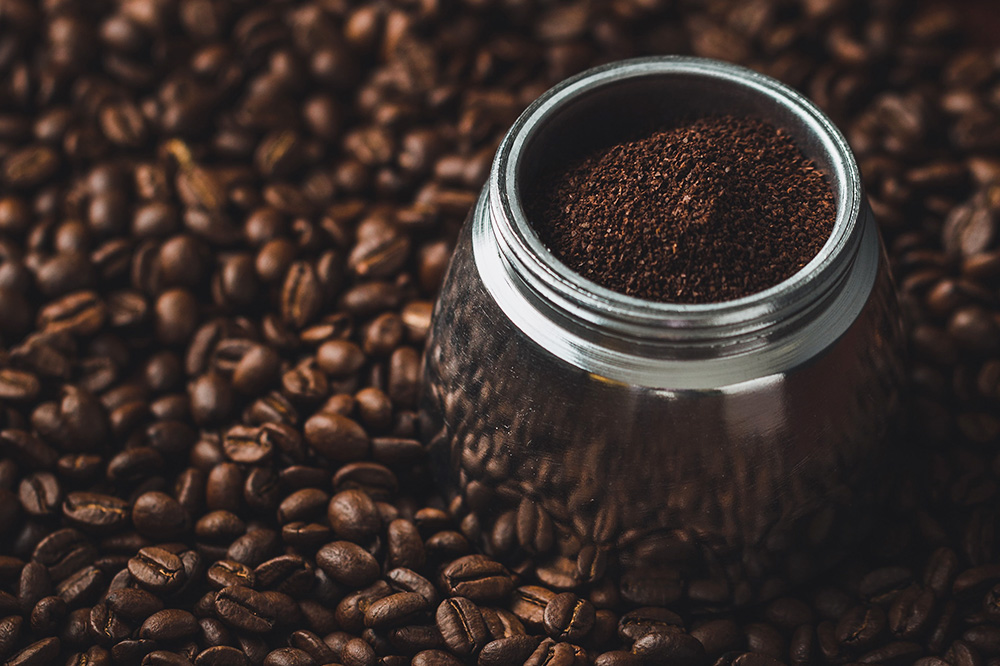 2. Avoid stocking in advance

To enjoy optimal freshness, it is recommended to grind your beans as close as possible to when they will be brewed. Although coffee beans do not have an expiration date, since they are a dry product, the beans can lose flavour over time. A bag should be consumed within a few weeks of opening. If the latter is unopened, the beans should be consumed within a few months of being roasted.
3. Learn how to store your coffee properly
Coffee does not react well to temperature variations. Nor does it take to extreme cold which causes its essential oils to solidify. Conversely, too much heat will release them. In addition, excessive humidity or too much light or oxygen leads to degradation of the bean.
Therefore, to protect it, it is better to store your coffee in a dry and dark place, where the temperature remains moderate and constant. Ideally this could be a wine cellar, for example, but your pantry will do. Forget about the freezer and the refrigerator for the reasons mentioned above.
Once your bag is open, place the beans in a plastic or metal container that does not allow light or air to pass through.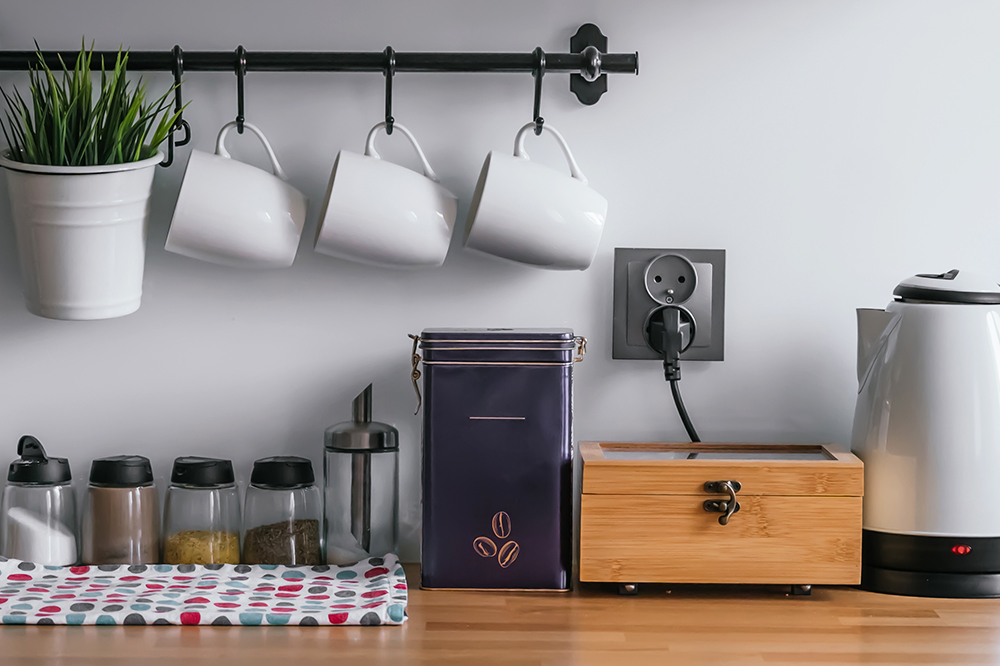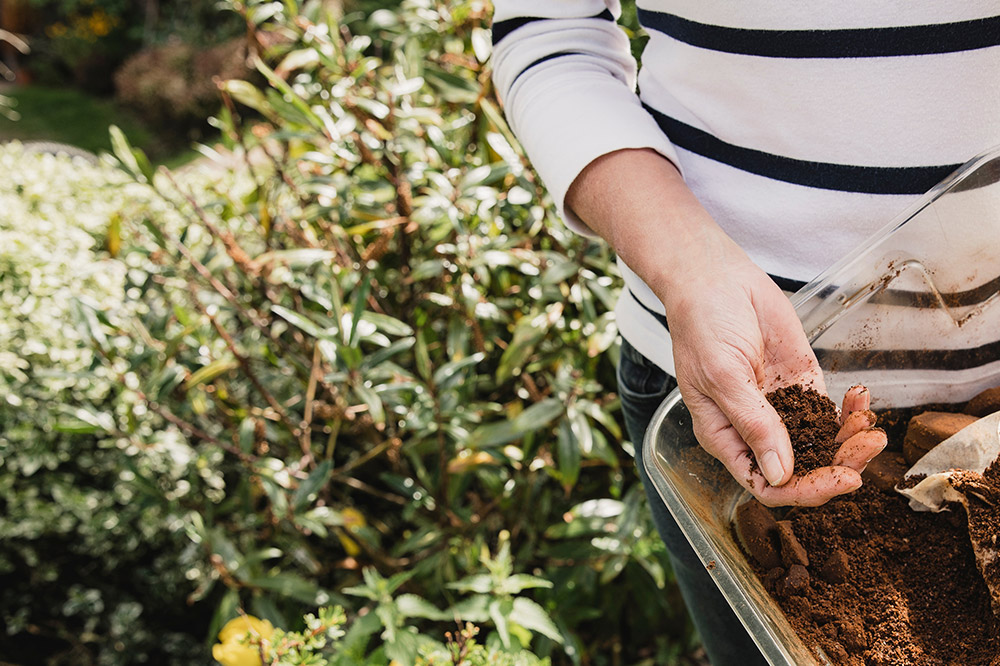 4. Use your coffee grounds astutely
Why toss out your coffee grounds when they can be put to good use at home? The residue commonly called coffee grounds can be used in many ways, as a household product as well as in cosmetics!
Being 100% natural and composed of a mixture of nitrogen, phosphorus and potassium, coffee grounds make an excellent garden fertilizer for your plants.
Mixed with water, they are also very effective as a repellent, to be placed, for example, at the foot of your plants to deter aphids or slugs. Even cats will keep their distance!
In the fridge, some grounds still damp in a jar will help neutralize odours. The same goes for toilets: we recommend pouring about six tablespoons in a litre of warm water and then letting it act for a few minutes.
With its antibacterial and deodorizing properties, coffee grounds make for an excellent cleaning product. The grainy, but not very abrasive texture will help with scrubbing your pans.
Finally, used in cosmetics, grounds make for an excellent exfoliating scrub. It is recommended to mix a spoonful of grounds into a paste with equal parts of honey and sweet almond oil and use the concoction on your body or face as you would with any other exfoliating scrub.
For a glossier sheen on brown hair, massage some coffee grounds into your scalp with your fingertips for a minute or so. After rinsing with cold water, wash your hair as usual.
Now, are you ready to put these valuable tips into practice? All you have to do is select your favourite beans! Come and meet us and we will guide you through our wide selection of coffees.

Would you like to order your coffees online to receive them directly at home?

Right here!